We currently have Black and Yellow Puppies ready to go home in August 2017!

Taking Reservations Now.

We will be delivering to St. Louis, MO on 08/12/17 for familes from Missouri, Illinois & Indiana.

Puppies will be available for pick up in Philadelphia, PA on August 5th and Boston, MA on August 19th, 2017.
Serving - New Hampshire, Massachusetts, Connecticut, Maine, New York, New Jersey, Pennsylvania, New England, Rhode Island, & Vermont.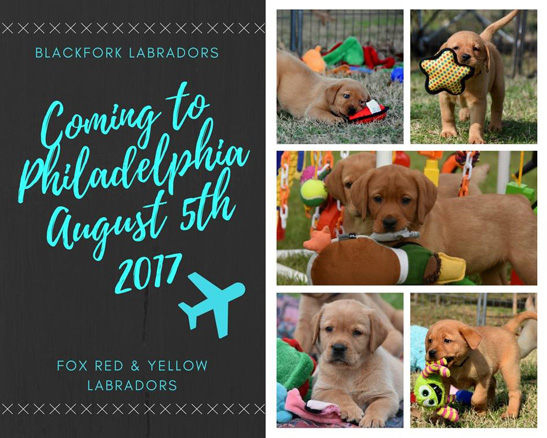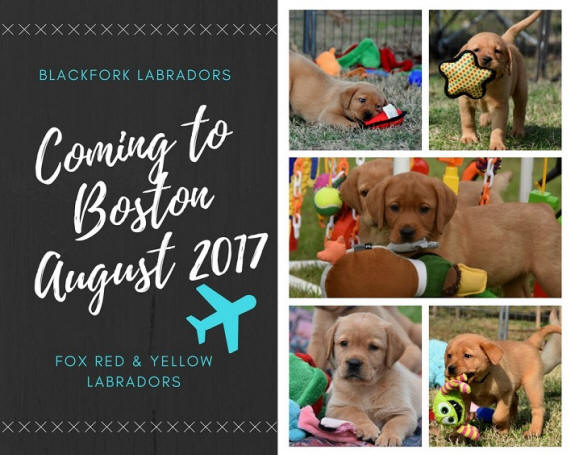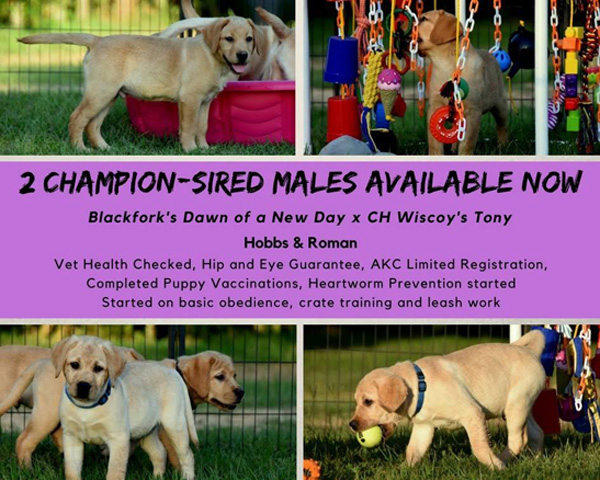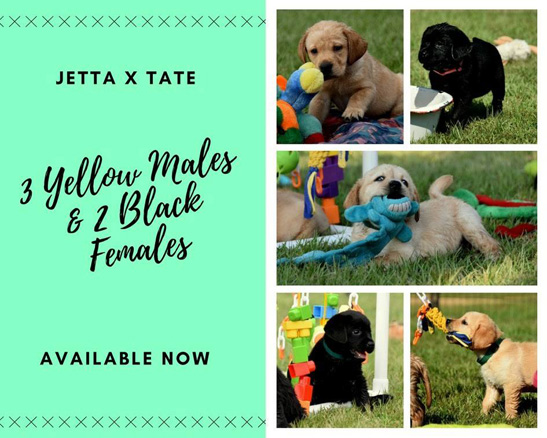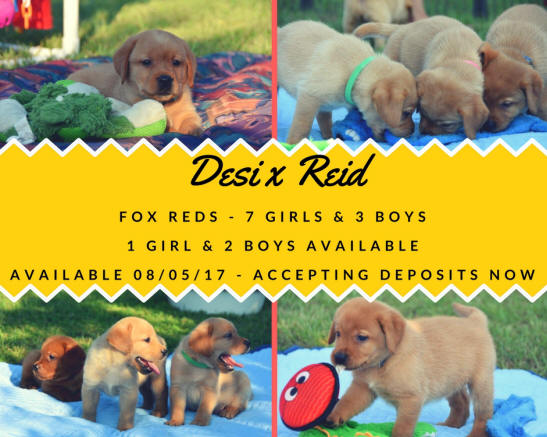 Breeding Quality English Labrador Retrievers in Yellow, Black, and Chocolate since 1999.
Yellows range from light yellow to fox red.

Blackfork Labs takes great pride in striving to produce quality Labradors taking into consideration health, temperament and soundness in Yellow, Black, and Chocolate since 1999. Parents have proper health clearances including hips, elbows, CERF, PRA, EIC, HNPK, and CNM testing.

Our Labrador Retrievers come from exceptional pedigrees proven family companions, hunting partners, show ring, and therapy work. Blackfork Lab puppies are breed for multi-purpose.
Puppies are available for pick up Boston, MA area.
Please visit our Available Puppies and Upcoming Litters pages for additional information.


---


Audry Steelman
blackforklab@yahoo.com





yellow labradors new england labrador puppy labrador puppy breeders english labrador retriever puppies chocolate labrador retrievers quality labrador retrievers Labrador Retrievers New Hampshire Labrador Retriever Massachusetts Labs New York Labs Connecticut Labrador Retriever Puppies New England Labrador Retrievers Breeder Breeders East Coast Labrador Retrievers East Coast Labradors Yellow Lab Puppies Yellow Labradors Yellow English Labrador Breeders Black English Labradors Black Labrador Breeders Black Labrador Retrievers New Hampshire Massachusetts Connecticut Maine New York New Jersey Pennsylvania New England Rhode Island Vermont